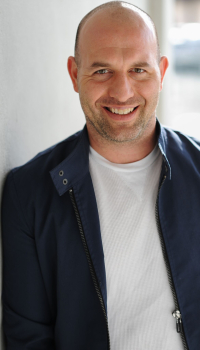 Dylan Steyns
Principal and Artistic Director, Hip Hop, Video Dance
Dylan became involved in dance at age eight when he began studying modern, jazz and tap.  He was awarded prestigious dance certificates in all three dance styles before shifting his concentration to Hip Hop, Street Jazz and Salsa.  He trained with world-class instructors such as performers from the Backstreet Boys, Jennifer Lopez, Chris Judd and Foxy Brown.  His passion and zeal for dance eventually led him to teaching.  He has taught at a number of studios in BC as well as at Perth University and the Sydney Dance Academy in Australia.  He has performed in Canada and abroad for both live audiences and televised programs.  In 2005, he earned his Certificate for Personal Training and currently focuses much of his spare time on furthering his skill level and technique by attending workshops at a variety of dance institutions.  Dylan's  travels and experiences have brought to his teaching an appreciation for and ease with all cultures and age groups which enhance his talent as a dancer and choreographer.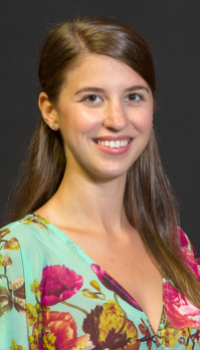 Alicia Steyns
R.A.D. Ballet, Pointe Technique, Preschool Ballet & Creative Dance
Alicia began dancing at the age of three and soon discovered her love for the art form. While ballet was her passion, she also enjoyed studying jazz, lyrical and tap.  In 2005, she fulfilled her dream of becoming a ballet teacher by earning her R.A.D teaching certificate. Since that time, she has gained many years of valuable experience teaching ballet throughout the lower mainland.
In more recent years, Alicia has completed the Royal Winnipeg Summer Intensive Teacher's Training course, the 'Idea's Exchange' Teachers Summer Workshop at the National Ballet of Canada and attends workshops put on by the R.A.D every year. She has choreographed a Fisher-Price commercial and in the summer of 2011, travelled to the London RAD headquarters where she attended some of their workshops.
In each class, her extensive knowledge of the R.A.D. syllabi and foundations of classical ballet are shared while creating a positive and encouraging learning environment. Alicia loves sharing her passion with each student and enjoys being an integral part of the NSAD team.
Christine Phillips
Administrative Manager
Christine has many years of experience in office administration as well as a natural love for children and dance. While actively involved with her own children as they grew up in the dance world, Christine was also the owner and caregiver of her family daycare for 20 years. She is happy to be back working where children and music are prevalent. Holding her business administration certificate with a specialization in accounting, she has 25 years experience in the accounting field, assisting small businesses to maintain their bookkeeping and administrative duties.
Christine's current role at NSAD is the perfect complement to her background since it combines business and dance in a warm, family environment.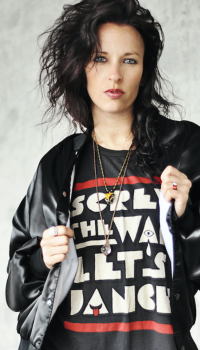 Shauna Smith
KTL Apprentice Program, Performance Hip Hop, & Hip Hop Technique
Shauna Smith is the co-founder and co-director of "KTL Co." a hip hop company based out of Harbour Dance Centre. Throughout her dance career, Shauna has gained great inspiration from training with many top international teachers and choreographers. Shauna is a professional dancer and choreographer and has trained in Urban & Commercial Street, Hip Hop, Breaking, Locking & Popping and Street Jazz. Her talents have led her to instruct and perform all over the world including London, Portugal, Switzerland, South Africa, Las Vegas, New York, Los Angeles and Vancouver. She is looking forward to having the KTL Apprentice Program begin at NSAD. Shauna has developed a unique style of teaching and choreographing that inspires and encourages aspiring dancers.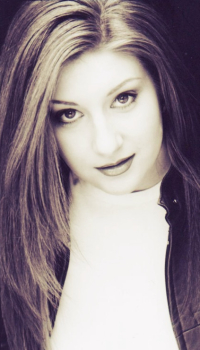 Breanna English
Half Day Program, Performance Jazz & Broadway
Breanna is a multi-talented performer & choreographer who is one of the few born and raised in Vancouver, B.C. She has trained intensively in Vancouver, Los Angeles and Tokyo in a variety of art forms such as Jazz, Tap, Ballet, Hip Hop, Contemporary, Modern, Lyrical and Musical Theatre.
With her passion, creativity and unique style, Breanna's award winning choreography has led her to choreograph for some of our National Sports Leagues such as NLL Vancouver Ravens Fly Girls where she also played the role of Entertainment Coordinator for the team and CFL B.C Lions Dance Team. Breanna's talents carried her to teach in numerous dance studios and has appeared as a special guest to public and private schools across Vancouver's lower mainland. She has spread her love for dance at the well-known Broadway Dance Centre in Tokyo, Japan and was hired by the Texas school board to create a dance company to showcase and celebrate the art form throughout the United States.  Breanna's positivity and extensive career in dance has recently gained her a position to choreograph for Disney Seas and Shanghai Disneyland audition tours. Breanna is excited to join the NSAD Faculty and choreograph for our Performance Program and we look forward to her igniting passion and inspiration within our students.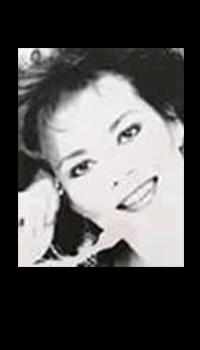 Belinda Sobie
Half Day Jazz Technique, Advanced Jazz Technique
Belinda Sobie is highly respected throughout the dance community as a skilled choreography, instructor, and adjudicator. She has taught master classes for the Royal Academy of Dance, Canadian Dance Teacher's Association, Moosejaw Dance Society and the B.C. Jazz Dance Association. She has adjudicated and coached jazz for the Moosejaw Dance Festival, Alberta Dance Festival, and B.C. Jazz Dance Festival, as well as for Ted Lange of the "Love Boat". She is a longtime teacher at Vancouver's Harbour Dance Studios including instructing their popular summer intensive workshops.
As a successful choreographer for stage, television and film, Belinda has choreographed Westside Story (Jessie Award Nomination), The Best Little Whorehouse in Texas, The Pajama Game, Guys & Dolls and Maz & Me's Dinner Theatre Restaurant.
Other credits include Booker, Escandalo (Spain), Music Hallelujah (Seattle) and Rhythm of the Night. She assisted with choreography for Theresa Teng's Orient Tour, Christmas in Neverland and Radio Active Dreams.
Belinda is very pleased to join NSAD and share her impressive talent and experience with its students and faculty members.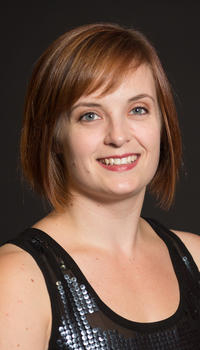 Elysia Matheson
Lyrical, Jazz, Tap
Elysia Matheson began dancing at the age of 6 in North Vancouver. Starting with ballet and jazz, she sprouted a huge love of dance that continues to grow to this day. Her dance vocabulary grew over the years and expanded to tap, lyrical and contemporary, hip-hop and house dance. At age of 16 she became a member of The Source Dance Company under the direction of Joanne Pesusich, which resulted in many performance opportunities as well as intense training in practically every style of dance.
Elysia has performed all over the Lower Mainland for many different events such as the Vancouver International Dance Festival, Ruckus Company Productions (Brock Jellison), Vancouver Fashion Week, touring shows with The Source Dance Co., and guest appearances with Bradley Rapier, and Christina Woodard. Elysia has also been fortunate enough to assist with Groove Street Production's convention tours; allowing her to train with Eddie Garcia, Chris Dupre, Tara-Jean Popowich, and Luther Brown to name a few. In 2011, Elysia made it to the top 140 dancers in the country during So You Think You Can Dance Canada, Season 4.
As part of her continuing education in dance, Elysia traveled to Los Angeles and New York, to broaden her horizons in dance, performing and teaching techniques. Currently Elysia is on faculty with North Shore Academy of Dance, Deas Island Dance, and Harbour Dance Centre.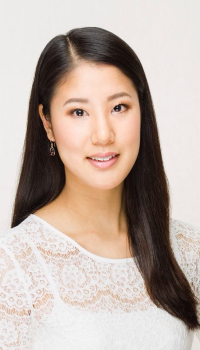 Sorami Moriyama
RAD Ballet, Pointe, Half Day Ballet Technique & Preschool Ballet
Sorami has a strong background in classical ballet, pointe work, contemporary, neo classical and character dance. Born in Nagoya, Japan, she began her ballet training at age three at Yukiko Torii Ballet School. In 2008, she moved to Canada where she continued her training at the Goh Ballet Academy in Vancouver.
While a member of the Goh Ballet Youth Company, she toured throughout BC and China, performing at various community events, charity fundraisers and educational outreach programs.
Over the course of her training, Sorami has studied with world-renowned ballet masters and choreographers including Chan Hon Goh, Ben Huys, Frank Anderson, Sasha Sagan and Anna-Marie Holmes. She has performed many different classical ballets including Anna Marie Holmes' Nutcracker, George Balanchine's Walpurgisnacht, Frederick Ashton's La Fille Mal Gardee, and August Bournonville's Napoli.
Sorami is in the process of adding the Royal Academy of Dance Syllabus to her qualifications. She is very excited to be a member of NSAD and to share her performance experiences and her love of dance with her young students.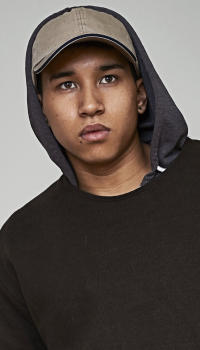 Jarrett Carlington
KTL Apprentice Program , Performance Hip Hop, & Hip Hop Technique
Jarrett developed an interest in the performing arts at the young age of eight. Growing up on the island of Bermuda, his real passion began to flourish when he was introduced to Hip-hop dance at the age of 16.
Arriving in Canada in 2011, Jarrett began his formal training at the Coast Academy of Dance on the Sunshine Coast B.C. In 2013 Jarrett moved to Vancouver and studied with Culturally Defined under Kyle Vicente and Chris Wong in the foundations of Hip Hop and other styles including house, locking, waacking, popping, breaking, and krump. He has also trained with KTL dance company and currently trains with Illustrative Society directed by Joe Tuliao. Jarrett has been fortunate enough to be exposed to opportunities such as choreographing the opening piece for Wang Jackson: The Legend and Dream at the River Rock Casino as well as the opening act at the Edgewater Casino for award winning Magician Jason Yu and as a dancer for Brilliant! Hair Show for St. Paul's hospital at the Commodore on Granville Street. Growing up in a community that lacked support for the performing arts, Jarrett aspires to one-day return home and give those around him the knowledge and opportunities he had to travel so far to find!
Karrie Hill
I.S.T.D. Modern & R.A.D. Ballet
Karrie Hill received her training from Stonelands Vocational School of Dance and Gaynor Walter School of Dance in Sussex, England.  During that period,  Karrie was a also a member of the National Youth Ballet, performing at many theatres within London as well as  training and performing alongside future Royal Ballet Company member Francesa Filpi. In 2004, Karrie gained her Bachelor of Education in Primary School teaching, specialising in Physical Education. Whilst completing this degree, Karrie achieved her I.S.T.D. associates in ballet, modern and tap and has since had six years experience of teaching at a variety of dance schools.  In the last year Karrie has gained her I.S.T.D. Licentiate Tap and Ballet and is taking her Modern exam this summer.
Prince Nii
Performance Hip Hop
Nii "Prince" Engmann is a dancer, choreographer and teacher from Vancouver, Canada. Nii's love for dance and his history of teaching music built him a solid base for his growth as a dancer and instructor. He has taught all cross Canada and currently teaches drop in classes regularly at Studio 604 and Harbour Dance Centre in Vancouver.
Nii's most recent credits include Disney's Descendants 2 under choreographers Tony Testa and Director Kenny Ortega, FORD, Assistant Choreographer under Angela Lowndes on Arc Aurelia's latest music video, and he has choreographed numerous music videos and projects. His choreography can be seen both nationally and internationally on stages like World of Dance, Vancouver's The Main Event and numerous competitions; and has won local and international awards including Monster's of Hip Hop's Grand Choreography Award. His love for teaching has not stopped his drive as a student as he continually seeks to improve his craft. Nii is excited to bring his unique style and loving personalityto the students of NSAD!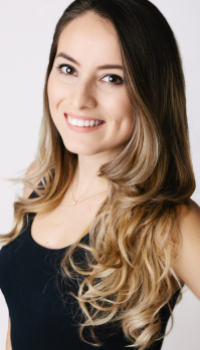 Mariana Moraes
Ballet Technique & Performance Ballet
Mariana Moraes is an emerging dance artist who is known for her classical and contemporary technique. Born in Belem, Brazil, Mariana has been training and performing since the age of six, when she first fell in love with Ballet. She continued her training in Vancouver, Canada when invited to participate in the pre-professional dance program Lamondance, where she experienced many styles, and developed her creativity and passion for contemporary/modern dance.
As a dancer, Mariana has had the opportunity to train and perform in the Vancouver dance scene as well as internationally in Brazil. Most recently she has had been part of the cast of the movie "Center Stage: on pointe" playing one of the ballet dancers in the camp. As a dance instructor and choreographer, Mariana has had the opportunity of showing her work in many different competitions and has been awarded as a choreographer. Mariana continues to develop as an emerging dance artist and excited to share her experience and talent as a dancer, performer and dance instructor with the studnets of North Shore Academy of Dancing.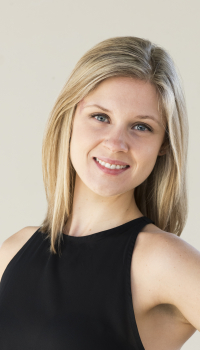 Christina Fitchett
I.S.T.D. Modern, Performance Broadway
Christina Fitchett trained at the Coast Academy of Dance, on the Sunshine Peninsula, where she studied ISTD Modern, Tap, Ballet and Jazz as well as Contemporary and Hip Hop. She participated in the Pre-Professional and Competition Programs within the school. She graduated with her Associate in ISTD Tap and moved to Vancouver to join Harbour Dance Center's Intensive Training Program. Christina's subsequent exposure to many choreographers, training opportunities and performances helped her realize her passion for teaching.
Since that time, she has taught at various schools and summer camps throughout the Lower Mainland. She has also pursued her Associate Accreditation and Associate Diploma in I.S.T.D. Modern. She continuously educates herself and updates her qualifications in both dance and fitness. Christina enjoys teaching all ages and genres and looks forward to sharing her knowledge and passion for dance with the students at NSAD!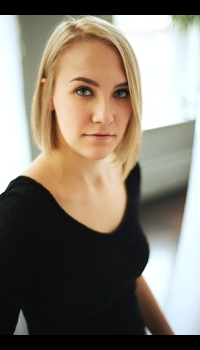 Astrid Eckerle
Jazz Technique & Hip Hop
Astrid Eckerle first started in ballet in Canmore, Alberta at the age of five. In her early teens, it was the Jazz, Modern and Hip Hop genres that became part of her regular routine. Upon acceptance into the Edge School for Athletes, Astrid found her passion for dance. Upon graduation, she seized the opportunity of joining the Intensive Training Program at Harbour Dance Centre. Astrid has since trained with the Source Dance Company, TwoFourSeven Company and is excited to now be a member of KTL Co. Astrid loves to teach all styles and ages and is excited to share her experiences and dance knowledge with the students of NSAD!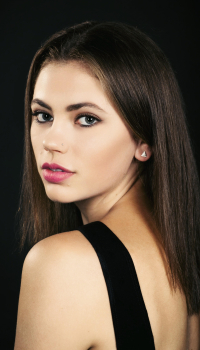 Alex Christian
Jazz Technique, Performance Jazz & Hip Hop
Alex began dancing at North Shore Academy of Dancing at eight years of age. She was part of the many different competitive and performance companies for nine years until she graduated in June 2016. Alex recently completed a year of full-time training with the Conteur Academy in Toronto, a contemporary dance company, and while there she trained and competed with a Toronto hip-hop crew, K9collective. Dancing is her voice and her passion – and she is inspired most when she has the chance to share this passion with others. Alex is looking forward to sharing her passion with her NSAD students!
Sydney Warburton
I.S.T.D Modern, Performance Broadway & Jazz 
Sydney began dancing at the age of eight in Maple Ridge. Her passion for dance led her to join the Half Day Program here at North Shore Academy of Dancing in 2013. She has trained and competed in multiple genres of dance including ballet, tap, jazz, hip hop, contemporary and lyrical.After recently completing her Advanced Two I.S.T.D. Modern examination she has chosen to further her studies and earn her Associates Modern Teaching Certificate. Sydney is training under the direction of Karrie Hill in the I.S.T.D Modern Syllabi and is looking forward to receiving her teaching status. Sydney has a passion for movement, creativity and technique. With her infectious positivity we look forward to having Sydney join our faculty!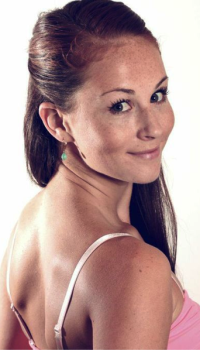 Melissa Bosomworth
Half Day Stretch & Strength
Melissa Bosomworth is from North Vancouver and has a passion for yoga and dance. Her ballet career began in high school, where she took advantage of a half-day program with Pacific Dance Arts, allowing her to focus on dance every day. During high school, she attended summer programs at Atlanta Ballet, American Ballet Theatre New York, Miami City Ballet, and Modus Operandi. She then spent several years dancing professionally and had the privilege of performing with Miami City Ballet, Ballet Florida, and Milwaukee Ballet. One of her most memorable performances was dancing in Milwaukee Ballet's debut performance of Peter Pan.
During her final year dancing she incurred a chronic injury and moved back to Vancouver. Her injury inspired her to learn different forms of movement to rehabilitate her own body. Melissa is a certified yoga instructor, Barre Fitness trainer, and Pilates instructor. She is thrilled to be part of North Shore Academy of Dance and looks forward to passing along her knowledge on keeping the body strong and flexible to enhance performance and prevent injury.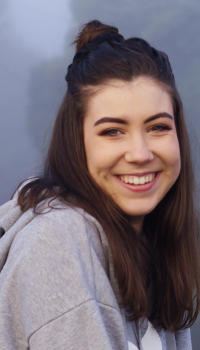 Alyssa Rive
I.S.T.D. Modern, Jazz Technique & Creative Hip Hop
Alyssa began her dance training at The Coast Academy of Dance in 2004 beginning with her love for ballet. Throughout the years, she ventured into other dance styles such as Modern, Jazz, Contemporary, Hip Hop, Tap, Ballet, and Pointe; she also joined competition dance for five years. Alyssa has successfully completed her Vocational Modern Exams. In 2016, she joined the Coast Academy's three year Pre-Professional Program and has successfully completed her ISTD Modern Associate Exam, earning her ISTD Teaching Certificate. 
Alyssa has experience teaching dance in a variety of styles and age groups as well as creating choreography for competitive level groups. With a love of choreographing and teaching, Alyssa is thrilled to share her knowledge and passion for dance with the students of North Shore Academy of Dancing!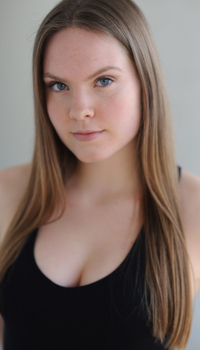 Abby Hoffman
Jazz
Abby began dancing at the age of 4 and quickly developed a passion for the art. Born and raised in Vernon, BC, Abby has trained in many genres including jazz, modern, lyrical, ballet, hip hop, contemporary and tap. 
After training in the Okanagan for many years, she decided to move to North Vancouver in her senior years of highschool to further pursue her passion for dance. Since then, she has graduated from the NSAD Half Day Program as well as the newly founded KTL Apprenticeship Program. She is currently enrolled in the ITP program founded by Moe Brody based out of Vancouver's Harbour Dance Centre. 
Abby is truly thrilled to join the NSAD faculty and is excited to share her knowledge, passion and love for dance!